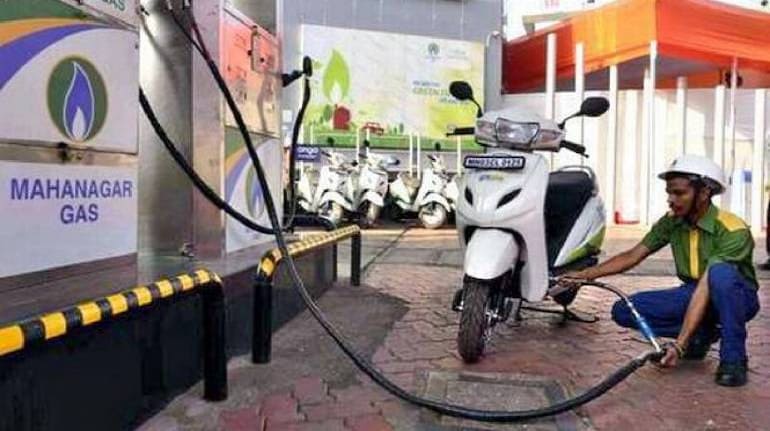 Mahanagar Gas: Mahanagar Gas to acquire Unison Enviro for Rs 531 crore. The company is going to acquire 100% stake in Unison Enviro, a city gas distribution company and a subsidiary of Ashoka Buildcon, for Rs 531 crore. The acquisition of shareholding in Unison is subject to PNGRB approval. Unison is authorised by PNGRB to implement the city gas distribution network in the geographical areas of Ratnagiri, Latur & Osmanabad in Maharashtra and Chitradurga & Devengere in Karnataka.
Natural gas distribution company Mahanagar Gas Ltd (MGL) has announced the acquisition of city gas distribution company Unison Enviro Private Ltd (UEPL) for Rs 531 crore. MGL has signed a share purchase agreement with UEPL and existing shareholders of UEPL-Ashoka Buildcon and an investment fund managed by Morgan Stanley India Infrastructure for the acquisition of a 100-percent stake in UEPL.
Following the announcement, the natural gas distribution company's stock jumped over 9 percent intraday on March 6, hitting a 52-week high of Rs 990.
Even before the deal, there was a perception that MGL would benefit from India's aim to increase the share of natural gas in the energy mix from 6 percent to 15 percent by 2030. Plus, many analysts have taken a liking to the MGL stock due to its inexpensive valuation.
Sharekhan by BNP Paribas noted the inexpensive stock valuation of 10.1 times its FY2024 EPS, which is at a discount of 32 percent to the three-year average PE of 15 times. The brokerage firm also thinks that MGL is the cheapest city gas distribution stock with an attractive valuation.
Over the past year, shares of the natural gas distribution company have given 37 percent returns and in the past one week, they have gained over 12 percent.
Why the Unison Enviro acquisition is a big deal
UEPL, a subsidiary of Ashoka Buildcon, has been granted authorisation by the Petroleum and Natural Gas Regulatory Board to develop a City Gas Distribution business in Ratnagiri, Latur and Osmanabad in Maharashtra, and Chitradurga and Davangere in Karnataka. It is engaged in supplying natural gas to the  domestic, commercial, industrial and transport sectors.
Concerns about the valuation vanished after analysts opined that the deal was positive and reasonably valued.
While the headline valuation at 6.4 times trailing Price to Book appears high, broking and research firm Citi views the deal positively.
Read here | Investors get richer by Rs 5.7 lakh cr as bull run continues for second day
ICICI Securities said acquiring the fledgling city gas distribution player at an equity value of Rs 531 crore implies an enterprise value of around Rs 640 crore. As of FY22, gross debt on the books of UEPL stood at Rs 113 crore.
The transaction value implies a price to sales multiple of 8.3 times and Enterprise Value to Earnings Before Interest Tax Depreciation and Amortisation (EV/EBITDA) of 3,128 times, said ICICI Securities. "While this may seem exorbitant, we note UEPL has three reasonably large GAs (Geographical Areas) in its portfolio," it added.
ICICI Securities also noted that in the first three years, development has been slow given the brokerage firm's estimate based on the reported FY22 revenues, which suggests volumes lower than 0.1 million metric standard cubic metres per day (mmscmd). It believes volumes can easily ramp up to around 1mmscmd by FY28, subject to meaningful investments of about Rs 700-800 crore from FY21-FY27 and good execution. "At that volume level, EBITDA (assumed at an industry mid-range of Rs 6 per scm) is seen over Rs 200 crore, which more than justifies the acquisition cost," ICICI Securities said.
"We sense the acquired areas can add a meaningful NPV (Net Present Value) of Rs 500 crore for MGL (around Rs 50 per share)," believes ICICI Securities.
Long term growth concerns allayed
Besides the deal valuation, concerns among market participants over MGL's long-term growth avenues have eased. ICICI Securities views the deal as a significant move forward in addressing longstanding concerns on growth avenues for MGL beyond the Mumbai Metropolitan Region (MMR).
Even Citi said the transaction, which is MGL's first acquisition, is not cheap but is strategically positive and could improve its growth outlook. It added that the acquired city gas distributor is still at the early growth stage and the buyout could be a good use of cash by improving MGL's growth outlook.
ICICI Securities sees a total volume potential from the five GAs combined at around 1 mmscmd over three-five years, which is Rs 5.5-6 per scm of EBITDA, with the potential to translate to an EBITDA of about Rs 210 crore by FY28.
"Discounting back to FY24 (at 10 percent), we see the implied EV/EBITDA multiple of 4.3 times for the UEPL acquisition as reasonable," said the brokerage firm. The stock is trading at 8.9 times FY25 EPS (earnings per share) and 3.9 times EV/EBITDA, which offers an attractive risk reward ratio, said ICICI Securities. The brokerage firm remains bullish on MGL for the next 12-18 months.
Read here | ICRA upgrades outlook on Indian aviation industry to 'stable' from 'negative'
ICICI Securities has a 'buy' rating on the stock with a hike in target price to Rs 1,125 from Rs 1,050.
Expansion path
The UEPL acquisition will help MGL expand to newer geographical areas in Maharashtra and Karnataka, thereby providing new avenues for its long-term growth. The move will also scale up its future business development activities across a larger network and customer base, MGL added.
MGL's strong, established presence in Maharashtra could lend it geographical synergies and also change perceptions around the company's perceived lack of growth aggression, Citi pointed out. The brokerage firm has a 'buy' rating on shares of the natural gas distribution company, with a target price of Rs 1,030.
The company has guided for 5-6 percent growth, compounded annually for the next five years. Talking about capital expenditure, MGL incurred capex of Rs 460 crore in the first nine months of FY23, with the FY23 guidance at Rs 650 crore. It is targeting capex at Rs 600-800 crore for FY24.
In Q3 of FY23, the company's revenue jumped 64 percent YoY to Rs 1,838.4 crore, driven by a higher realisation at Rs 58.6 per scm on account of price hikes, while profit after tax soared over 200 percent YoY to Rs 172.1 crore.