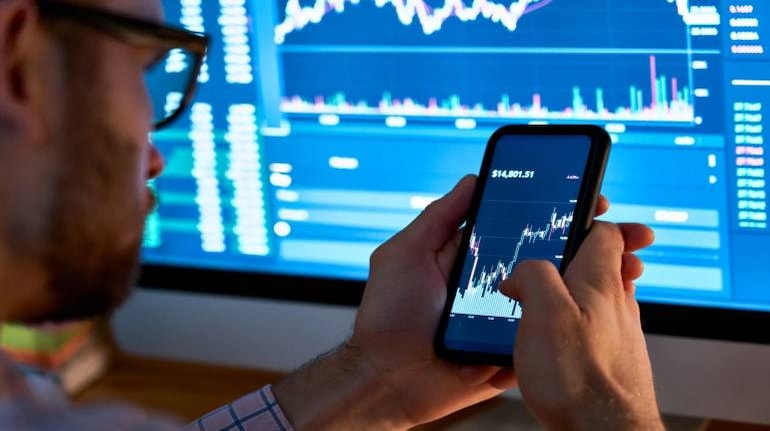 stock widget
stock widget
In Moneycontrol's February Analyst Tracker, two Nifty 50 stocks have topped the Maximum Optimism list with a score of 100. These are Adani Ports & Special Economic Zone and Hindalco. Adani Ports has 21 Buy calls while Hindalco has 24. Both the stocks have zero Sell or Hold calls.
What's surprising is there has been much negative news surrounding Adani Ports as well as Hindalco. For instance, Adani Ports shares took a beating after US-based Hindeburg Research accused the Adani group of 'stock manipulation' and 'accounting fraud.'
Check Out Analysts' Call Tracker - Feb 2023
For Hindalco, consolidated net profit for the quarter ended December was down 63 percent year-on-year (YoY) while sales rose a modest 6 percent. Its operating margins have also been on a sustained downward trajectory – from 15 percent in the June quarter to 7 percent in December. Novelis and Kaiser Aluminum's management commentary also highlighted near-term pressures and weakness in beverage cans demand.
Despite this, what's driving the bullishness on these stocks? Let's take a look at some key triggers:
Adani Ports
Ambitious plans: The company wants to become India's largest integrated transport utility company by 2030, strengthening its capabilities in all logistics segments — ports, warehousing, last-mile delivery, etc.
Capex and cash flow: To meet its target, the management will have to breathe funds into the company. JM Financials' estimates suggest Adani Ports will generate a cumulative operating cash flow of Rs 26,100 crore in FY24-25, and have a capex of Rs 12,000 crore, resulting in Rs 14,000 crore of free cash flow.
This is substantially higher than its debt repayment obligations, and thus the net debt-to-EBITDA ratio is expected to come down to 2.1x by FY25, from 3.4x currently.
Inorganic opportunities: However, debt levels could spike in case of a successful bid for Container Corporation of India (Concor). The management has said that the company is building a war chest for the same. According to ICICI Securities, Concor has a 67 percent market share in the CTO, or container train operator, business.
The 12-month consensus target price on the stock is Rs 802, which indicates a 16 percent upside from the current market price.
Also Read: Analyst Call Tracker | With all buy calls, Adani Ports tops the 'Maximum Optimism' list
Hindalco
Higher LME aluminium prices: According to foreign brokerage firm JPMorgan, the stock will trend higher along with LME (London Metal Exchange) prices. LME aluminum spot prices have been stable at $2,350–$2,450 per ton.
"Aluminum is expected to be in a global deficit in 2023 amid a 50 percent shutdown of European smelters due to energy inflation," as per an Antique Stock Broking report. This will support prices.
Capex and expansion plans: The company has earmarked capex of $8 billion over the next five years. Expansion plans include taking the Utkal alumina capacity to 2.8 MT (metric tonnes) and the overall alumina capacity to 4 MT. The company also plans to increase the capacity of its value-added products by 65 percent, to 580 KT (kilo tonnes).
"Addition of captive coal mines will bring costs down for the company in future," noted Systematix Institutional Equities in a recent report, thus hinting at margin expansion.
Uptick in the copper business: The copper segment logged a record quarter in Q3. The division is likely to post EBITDA (earnings before interest, taxes, depreciation and amortization) of Rs 550 crore as TC/RC (treatment and refining charges) for CY23 have been negotiated at a higher level, per ICICI Securities.
The 12-month consensus target price on the stock is Rs 533, which indicates 28.4 percent upside from the current market price.
Disclaimer: The views and investment tips expressed by experts on Moneycontrol are their own and not those of the website or its management. Moneycontrol advises users to check with certified experts before taking any investment decisions.