Jenna Ortega graces the new issue of  
Emerging icon Jenna Ortega is the cover star of April 2023 issue. The actress, who has achieved worldwide recognition thanks to her titular role on Netflix' Tim Burton-helmed spoke to writer Hunter Harris about the experience of becoming a household name, as well as the journey behind the scenes over the last decade. Having decided she wanted to become an actress aged just six-years-old, Ortega credits her parents with selflessly driving her to LA from their Coachella Valley home multiple times a week during her childhood. Speaking about how she could (almost!) gladly leave behind the public side of her work if it meant she could still make great movies and be under the radar, she told Harris: "If I want to make films so badly and I want to play characters or I want to direct and write film scores, I could do that all in my backyard. I don't have to be doing it on a grand scale like this….But ultimately, all the other side stuff that comes with my job, sometimes it makes it feel like it's almost not worth it. I don't want to feel like a walking billboard, which is a really, really scary feeling because then you feel less and less in control of your life. I feel like I've seen a lot of people or know people who have succumbed to that pressure. I don't want to belong to anyone or anything." Ortega, 20, was styled for the feature by Patti Wilson in a jaw dropping array of Alaïa, Loewe, Ferragamo, and Valentino, and lensed by Felix Cooper. Catch it all here.
Jenna Ortega (Felix Cooper)
Jenna Ortega (Felix Cooper)
Jenna Ortega (Felix Cooper)
Jenna Ortega (Felix Cooper)
Carolina Herrera is heading to Rio de Janeiro to show its Resort '24 offering
Wes Gordon is readying for a first at the house of Carolina Herrera. The creative director announced today that the luxury brand will showcase its first-ever show outside of New York City. On June 1, the Resort '24 show will be presented in Rio de Janeiro. Teasing a yet to be announced location, the brand confirmed in a media alert that the event will encompass "multi-day activities" including a sunset show and a party to celebrate the global launch of the new perfume, Good Girl Blush.  "It's an inspiring city for so many reasons," Gordon said of the Brazilian destination. "The lively color palette, the unique blend of its universally loved music, the breathtaking Modernist architecture of Oscar Niemeyer, and the exuberance of its traditions, which I have immense respect for. Rio has an extraordinarily rich heritage, diversity and blend of cultural backgrounds. We are a house with Latin origins at heart, and this collection is our chance to explore that DNA from a different geographical and cultural vantage point, out of deep respect and admiration. I look forward to collaborating with local teams to put together this truly special experience." Carolina Herrera will partner with Spectaculu, a nonprofit organization offering professional training in creative industries for underprivileged young people. The brand confirmed it will be back to the NYFW schedule in September.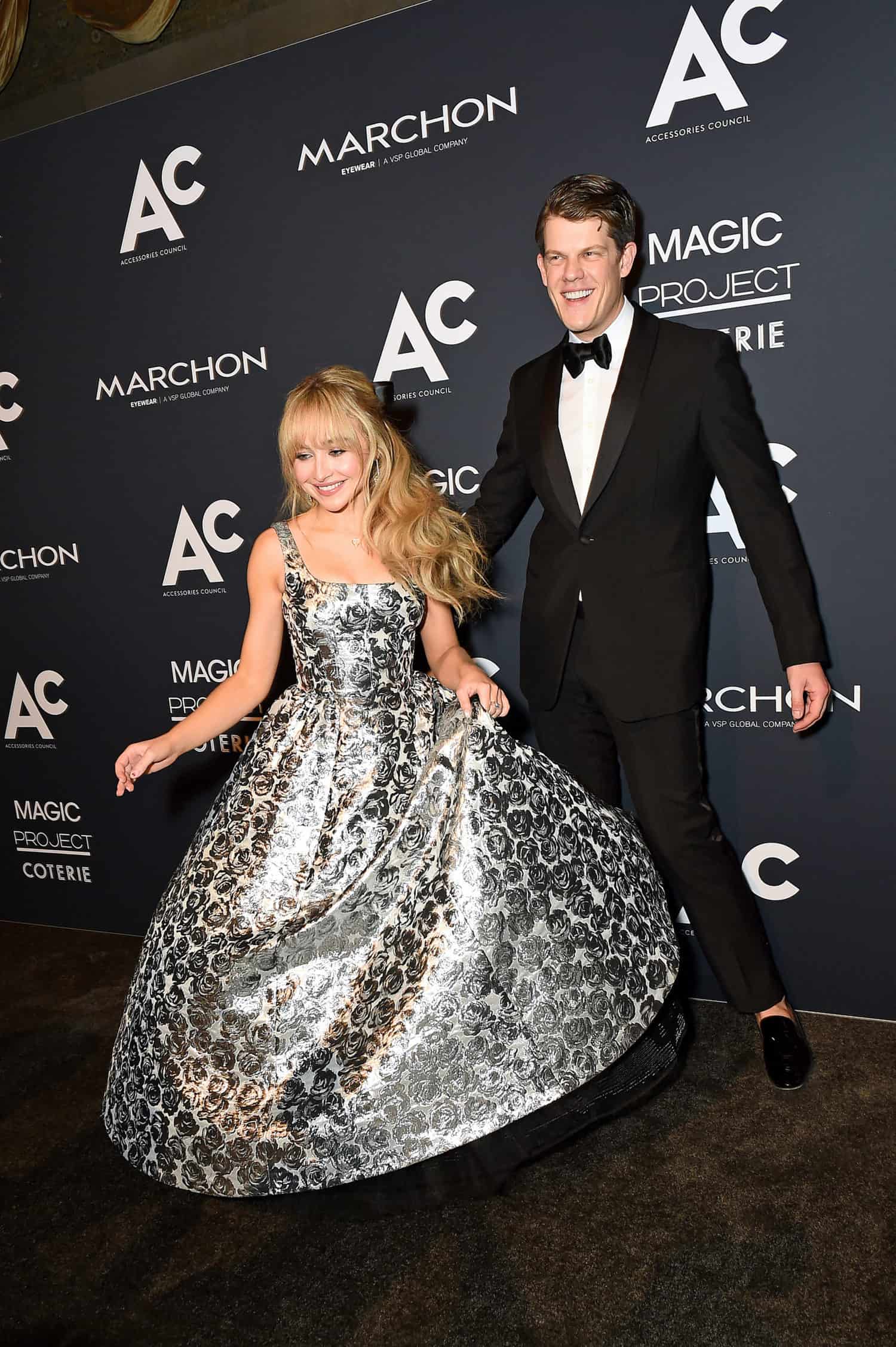 Summer Fridays to host first-ever NYC pop-up experience 
Calling all skincare savants! Digital-native beauty brand Summer Fridays has its sights set on New York City, with a two-day retail experience slated from March 10-12. In line with the brand's fifth birthday, Summer Fridays Pizza Club will take over Soho's Upside Pizza. On the agenda? The Summer Fridays team will be selling pizzas, limited-edition merch, and fan favorite products. The pop-up slice shop will also give local Summer Fridays fans a sneak peek of two new additions to the bestselling Lip Butter Balms—of which one is sold every minute, no biggie. The pop-up is open from 11AM-7PM…you'll know where to find us.
The Italian Trade Agency launches INSPR ITALIA
ITA has announced its first-ever US fashion road show, which will debut at Los Angeles Market Week from March 13-15. Some 31 Italian designers across women's contemporary fashion, accessories, and footwear will descend on the City of Angels for the occasion, before the exhibition continues on to Miami, Dallas and Atlanta featuring new artisans in each market. The California event will take place at the Los Angeles Brand Assembly Show in the Cooper Design space and at the Designers & Agents show in the New Mart. "It is important to us that the US market can see firsthand the spirit and the  depth of products created and produced in Italy. We want everyone to be inspired by Italy's love of creation, craftsmanship, artisanal tradition, and heritage. We celebrate the talent and innovation of the present combined with our heritage of craftsmanship," Antonino Laspina, Italian Trade Commissioner and Executive Director, said. Italy is the fourth largest supplier for US imports in the fashion sector, with the value of imported products worth a staggering $13.34 billion in 2022 (up 10% from 2021). Designers who will be showcased in Los Angeles at Brand Assembly are: Antura Accessori, Athison, Dezen Dezen, Ducanero , Fracap, Giovanna Nicolai, Karma of Charme, Laboratorio Mariucci, L'Aura borse, Mimi et Mama', Ploumanc'h, Sesa Shoes, Shaft Jeans, and Shoto. Meanwhile, designers showing at the Designers & Agents show are: Alienina, Alysi, Anthemis, Bsbee, Elom, Etici, Halmanera, Henry Beguelin, Lavi Couture, Moma Shoes, Momomi', Ofhandmade, Pomandere, Suprema, Transit par Such, Voile Blanche, and Whyci Milano. Find out more here!