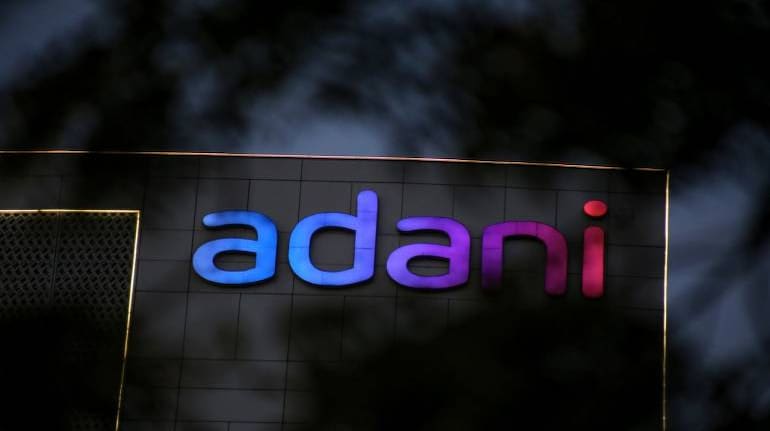 stock widget
stock widget
After six days of rally, all Adani Group stocks that are part of the F&O segment traded with cuts on March 9 afternoon.
Adani Enterprises was the biggest loser, down 5 percent at Rs 1,935. Adani Ports dropped over 2 percent to Rs 695. Both cement names – Ambuja Cement and ACC – were down more than a percent each.
The group flagship Adani Enterprises saw open interest rise by 2 percent, which means more traders are taking bearish positions as the stock price has fallen.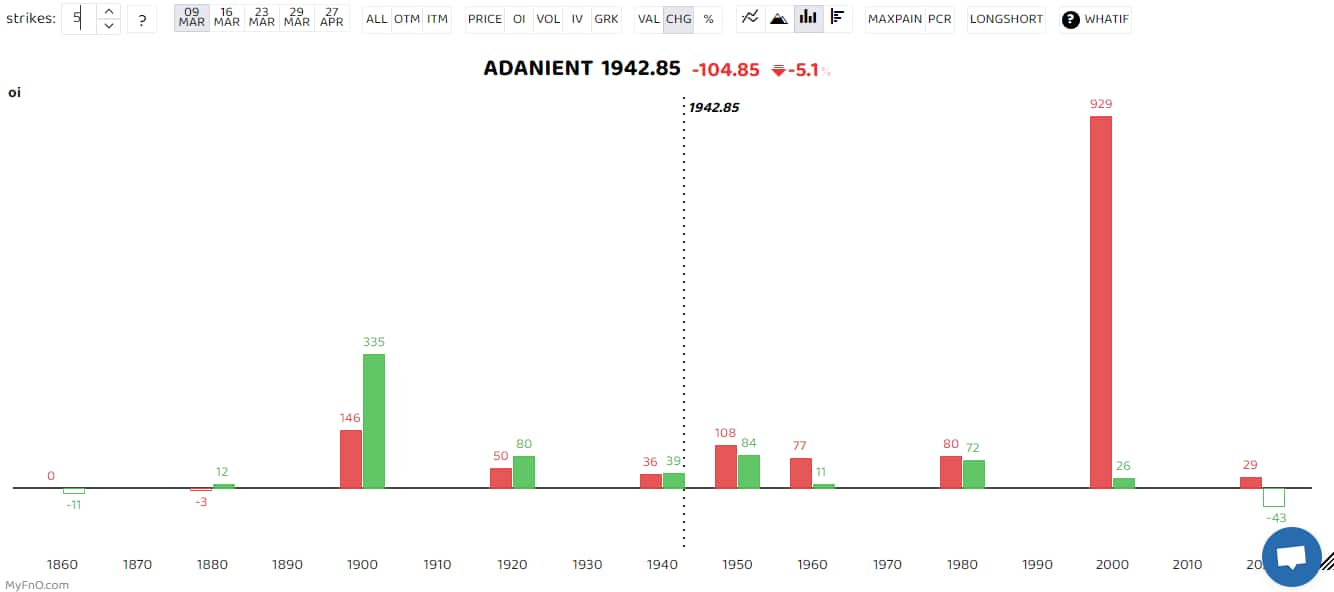 The bars reflect changes in open interest during the day. The red bars show call option OI and the green put option OI.
Option data shows 2,000 strike has seen fresh call writing in huge amounts, which means it is emerging as a major resistance level for the stock.
Adani Ports made a bearish engulfing candle on daily charts, which is bearish in nature. It also saw a rise in open interest by over a percent and traders took fresh bearish bets.
ACC broke below the 20-day moving average, which is negative for the stock in the short term. It also saw open interest rising 5 percent along with a drop in prices.
Ambuja Cement formed a bearish dark cloud candle on charts, while its put call ratio tumbled to the month's low.
Out of the total 10 Adani group stocks, only ACC, Ambuja Cement, Adani Enterprises and Adani Ports are part of te F&O segment. The remaining continued their bull run, with energy stocks locked in a 5 percent upper circuit.