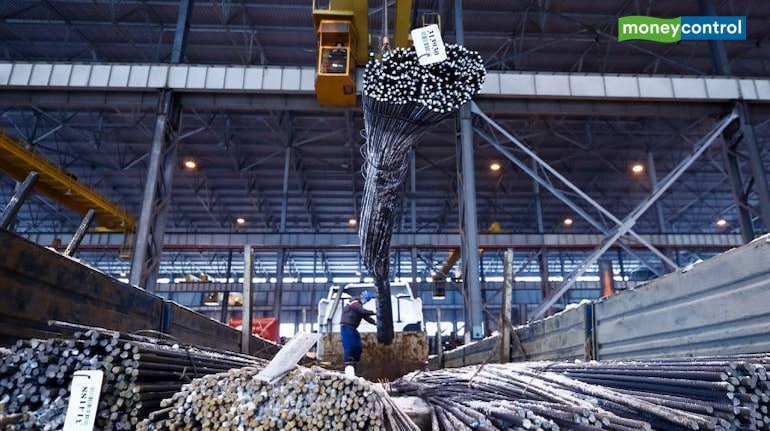 "While we turn incrementally positive on ferrous, we continue to prefer Hindalco Industries over steel names. We upgrade Tata Steel to outperform from sell and raise target to Rs 130 from Rs 95 per share and Jindal Steel & Power to underperform from sell and raise target to Rs 610 from Rs 430 per share," CLSA said.
stock widget
stock widget
Indian metal stocks may have underperformed most global peers in 2023, so far, but that may be the very reason to be optimistic. Foreign brokerage Jefferies sees the underperformance as a buying opportunity.
The Nifty Metal was one of the two sectoral indices trading in the green in the morning session on March 9, defying the weakness in the market. It was up 0.4 percent and the Nifty Realty was trading 0.2 percent higher.
Most metal stocks, which have declined in 2023, are seeing a rebound on easing coking coal prices, lower Chinese production and better domestic prospects, several market participants said.
Jefferies' top buy in the metal space is Tata Steel followed by Hindalco Industries.
Shares of Tata Steel were up 1.7 percent at Rs 108.40 on the BSE, while Hindalco Industries stock was up 1.2 percent at Rs 412.80.
Metal stocks like Tata Steel, Hindalco Industries and JSW Steel have lost 5-14 percent in 2023, in comparison to the benchmark Nifty50, which has dropped 2 percent, thereby underperforming most global peers that have gained 5-24 percent during the same period, the brokerage house said.
Catch up on all LIVE stock market updates here
Even as the overseas business of Tata Steel (Tata Steel Europe) and Hindalco Industries (Novelis) disappointed in the December quarter, Jefferies believes that the underperformance compared to their global peers with similar underlying exposures appears too harsh.
Another reason for Jefferies being optimistic about the metal companies is the improving macro-economic situation in China, which is one of the world's largest metal producers and consumers.
"China economic data is showing signs of recovery with manufacturing PMI rising to 11-year-high and property prices starting to stabilise," the brokerage firm said in a note to its clients.
"After a 23 percent fall in CY22, China export steel price is up 14 percent in CYTD 2023. Asian steel spreads are still 10 percent below long-term average though, and we see scope for further expansion."
Jefferies is of the view that Asian spreads should improve further, especially if China's macro turns favourable.
On the contrary, Motilal Oswal Financial Services said in a recent report that the reopening in China after almost three years of COVID restrictions was the flavour of the season for metals since November 2022 but the Asian giant's modest economic growth outlook of 5 percent has turned out to be a dampener.