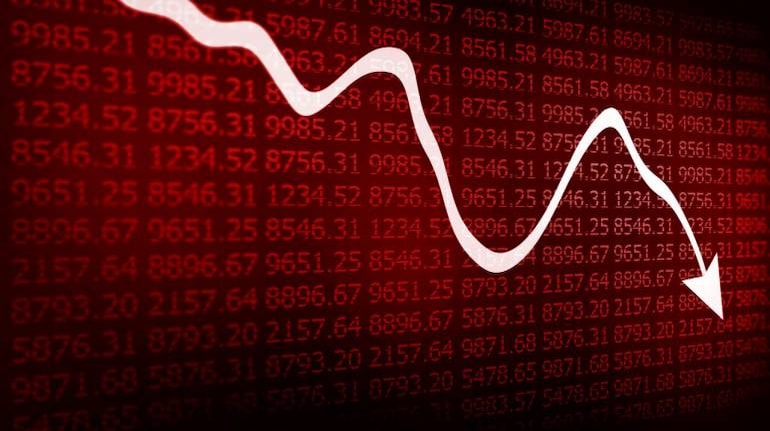 stock widget
stock widget
The IT services sector, which has already been suffering in the past year due to the uncertain global environment, is still not out of the woods as the macro environment continues to be turbulent, with analysts remaining cautious about the sector.
The benchmark Nifty IT index has declined 19 percent in the last year, compared to the broader Nifty50 index, which fell around 1 percent.
What do brokerages say
According to foreign brokerage Nomura, the demand uncertainty is rising and margins have bottomed out, with concerns around uncertain macro conditions, falling attrition and disciplined mergers and acquisitions.
The brokerage has a "buy" rating on Infosys, Tech Mahindra, Persistent Systems and Coforge. However, it recommends "reduce" on Tata Consultancy Services (TCS), LTIMindtree (LTIM) and L&T Technologies.
Morgan Stanley (MS), on the other hand, is bullish on LTIM and prefers Infosys and HCL Technologies.
According to MS, the macro environment remains in a flux, clouding near-term revenue outlook and it believes that growth should normalise on a two-year basis. The brokerage cautions on FY24 outlook, with the expected stock volatility in the near term. "Would use that as an opportunity to accumulate," it added.
Follow our live blog for all the market action
Early last week, Jefferies said, "Among companies, consensus revenue growth estimates for CY24 have been lowered for top clients of all IT firms, barring Wipro, with the highest cuts of 80-180bps for HCLT & TechM. Additionally, profitability pressures are visible in CY24 as well, with aggregate margin/PAT estimates for top clients being revised downwards by 30bps/3 percent. Downward revisions in CY24 estimates suggests that concerns are now shifting towards CY24."
The brokerage sees Coforge, Wipro and LTIM at high risk and believes Infosys, TCS, and HCL are better placed. "With sector valuations at 23x, we remain selective, with Infosys our only top pick," it said.
Also read: TCS CEO-designate Krithivasan rules out a great organisational or strategic reboot
On Wipro and LTIM, the brokerage said that while consensus expects limited deceleration in their revenue growth, a larger deceleration in the growth of their top clients is expected. For Coforge, the consensus revenue growth in FY24 is lower than the growth expected for its top clients.
"Infosys/TCS appear better placed on this front and the outlook of their clients seems to be improving as well. HCLT also looks well positioned as consensus expects HCLT's clients to see growth acceleration in FY24. TechM's expectations of growth moderation seem to be in sync with those of its clients, suggesting limited risk to FY24 growth," the brokerage added.
Also read: A day of mixed feelings: Gopinathan on resigning from TCS
"In our view, the sector's outlook remains "fluid", specifically with increased macro "noise" during the past two weeks as well as SVB's failure, likely causing enterprise clients to procrastinate on IT spending decisions, further delaying CY23's actual budget cycle, and resulting in longer sale cycles, while also impacting sector's near-term visibility," Research and Advisory firm Wedbush said in an industry note.
The advisory has made revenue growth adjustments for Accenture, Infosys, and Cognizant and believes the EPS impact will be marginal, given the supply-side tailwinds such as moderating wage inflation, subcontractor use decline and widening pyramid structure.
"Accordingly, we are not making any rating changes at this point," it added.