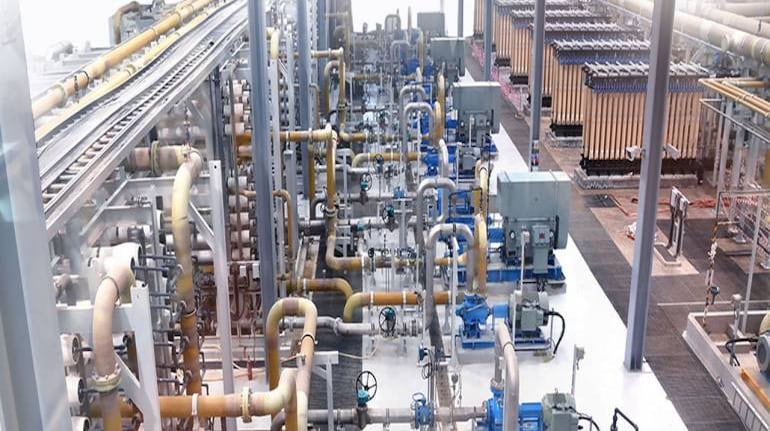 Va Tech Wabag
stock widget
stock widget
Va Tech Wabag share price jumped nearly 5 percent in the early trade on March 17 after the company said it had received a Rs 800-crore order from the Dhaka Water Supply & Sewerage Authority in Bangladesh.
It has to design, build and operate (DBO) the expansion of Pagla Sewage Treatment Plant (STP) with a capacity of 200 million litres a day (MLD) at Pagla in Dhaka, the company said in a release to media.
The project is funded by multi-lateral agencies like the World Bank and the Asian Infrastructure Investment Bank (AIIB) under Dhaka Sanitation Improvement Project.
The scope of the project includes design, engineering, supply, construction, installation and commissioning followed by operation & maintenance (O&M) for 60 months.
Catch all the market action on our live blog
This project has the potential to be expanded to 600 MLD in the future, fuelled by the city's growing needs, the company said.
This plant will operate on activated sludge treatment process, where green fuel (biogas) generated during the waste-water treatment process is used to run the plant.
"I'm extremely happy that we are following our stated strategy of making inroads into new markets and focusing on projects funded by multilateral agencies. This project was won against international competition based on our technological superiority and competitiveness and is yet another significant milestone for Wabag," said Arvind Dullu, Regional Business Head – South Asia.
At 9.25 am, Va Tech Wabag was quoting at Rs 330.60, up Rs 10.85, or 3.39 percent, on the BSE.
The share touched a 52-week high of Rs 374.90 on December 12, 2022 and a 52-week low of Rs 220 on June 17, 2022.