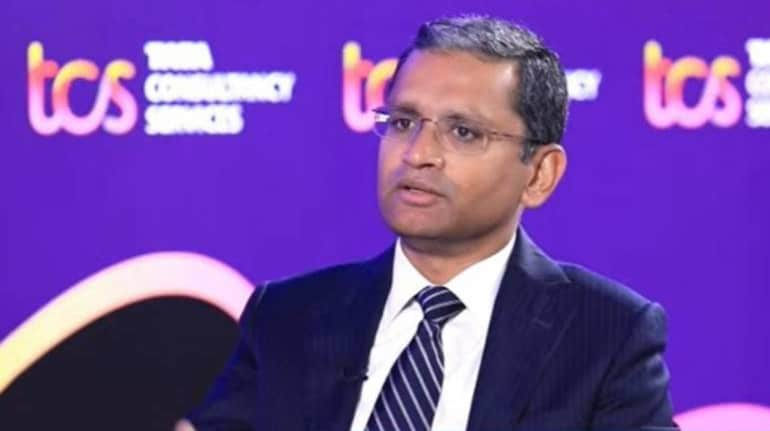 Rajesh Gopinathan has stepped down after a 22-year career with the company, and spent six years as the managing director and CEO of the company.
TCS, India's largest software services firm took the street by surprise after the company announced a sudden change in its leadership on Thursday.
Rajesh Gopinathan, who has been the CEO and MD of the company for 6ix years, announced stepping down from the role to pursue other interests. Overall, he spent 22 years in the company and added over $10 billion in incremental revenues and over $70 billion increase in market capitalisation.
Under his leadership, the company's revenue increased 63 percent from Rs 1.18 lakh crore in FY17 to Rs 1.92 lakh crore in FY22. EBITDA also increased 64 percent over Gopinathan's tenure to Rs 53,100 crore in FY22 while net profit grew 46 percent from FY17-FY22 to Rs 38,300 crore. The company's margins have remained steady over the last six years with EBITDA Margin at around 27-28 percent levels and Net profit margin at 20-22 percent.
Also Read: TCS MD & CEO Rajesh Gopinathan resigns, K Krithivasan to take over
The company has appointed the current global head of the BFSI (Banking, Financial Services, and Insurance) business, K Krithivasan as CEO-designate who will take over the role from September 2023.
Though the announcement comes unexpectedly, analysts don't see any upcoming hiccups in the transition.
According to Bernstein Research, the leadership change was unexpected during a challenging macro environment and the change could bring volatility amongst weak macro and rebuilding competition. However, the brokerage notes that TCS enjoys a premium valuation of 26x 1-yr Forward EPS amongst peers and expects the company to continue its strategy on large cost take-out deals under the new CEO. The research firm has an overweight Rating on TCS at a target price of Rs 3,840.
Brokerage Firm CLSA has an 'outperform' rating with a target price of Rs 3,550 and believes that the transition will be smooth and the company's stable business leadership team should help. It expects minimum business impact due to the change. Succession planning could become a point of focus, especially for long-term investors, it added.
The stock is unlikely to underperform in coming months, said analysts at Morgan Stanley who have an equal-weight rating for the stock at a target price of Rs 3,350.
The planned resignation of the CEO has come as a surprise and may create a short-term overhang, the brokerage added and also expect the transition to be smooth and well managed as seen in past.
According to Kotak Securities Rajesh built on a strong platform set by predecessors and further enhanced TCS' positioning.
"Krithivasan is first among equals in many ways in the organization. He handles a large BFSI portfolio of US$11 bn, has grown the business consistently, involved in many strategic decisions and was among front-runners for the CEO role, in our view, in the past. We have an ADD rating on the stock," the brokerage added.