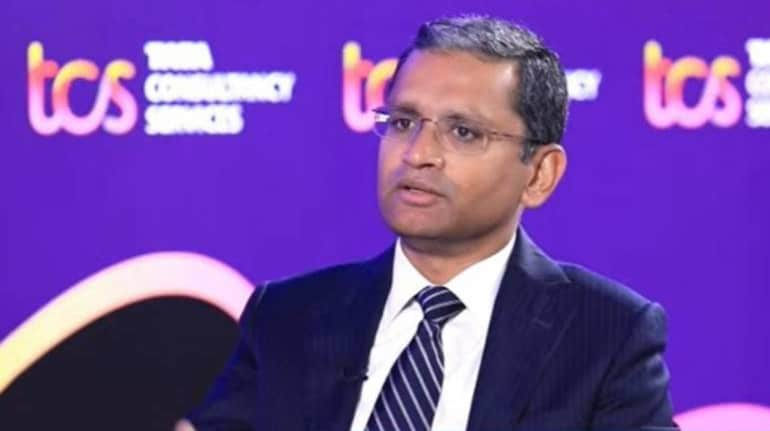 Rajesh Gopinathan has stepped down after a 22-year career with the company, and spent six years as the managing director and CEO of the company.
Rajesh Gopinathan, CEO and MD of TCS (Tata Consultancy services), resigned on Thursday after serving six years in the role to pursue other interests. Gopinathan, who was first appointed MD & CEO of TCS in 2017, had been re-appointed for a second term in 2022 for a period of five years. Before this role, he had served as CFO (Chief Financial Officer) of the company from 2013 to 2017.
"I have thoroughly enjoyed my exciting 22-year tenure at TCS. It has been a pleasure working closely with Chandra, who has mentored me through this entire period. The last six years of leading this iconic organisation have been most enriching and fulfilling, adding over $10 billion in incremental revenues and over $70 billion increase in market capitalization," Gopinathan said in a press statement.
Many accomplishments
Since Gopinathan's appointment as CEO, the share price of India's largest software services firm has increased from Rs 1,258 in February 2017 to Rs 3,182 (+153 percent) as of Thursday's closing. Under his leadership, the company became the second most valuable company in India and crossed $168 billion in market cap in FY23. The company was also recognised as the most valuable Indian brand in 2022 by Kantar BrandZ India rankings.
Under Gopinathan's tenure, the company's revenue jumped 63 percent from Rs 1.18 trillion in FY17 to Rs 1.92 trillion in FY22. EBITDA also increased 64 percent over Gopinathan's tenure to Rs 531 billion in FY22 while net profit grew 46 percent over the FY17-FY22 period to Rs 383 billion. The company's margins have remained steady over the last six years with the EBITDA Margin at around 27-28 percent levels and Net profit margin at 20-22 percent.
The company's client base has also increased, with the number of $100 million-plus clients rising by 56.75 percent and $50 million-plus clients growing 25.5 percent.
Gopinathan will continue in his role till September 15th to enable a transition and support CEO-designate K Krithivasan, who is currently global head of the BFSI (Banking, Financial Services and Insurance) business.
Also Read: Who is K Krithivasan? The newly-appointed CEO of TCS
On the CEO-designate, Gopinathan said, "Having worked with Krithi over the last two decades, I am confident that he is best positioned to take TCS to greater heights along with the leadership team. I will be working closely with Krithi to give him all the support that he needs."
Smooth transition and continuity expected
While the announcement was sudden, some experts believe that barring the temporary short-term negative market reaction, the path ahead and transition is expected to be smooth, ensuring continuity. That confidence is backed by Krithvasan's experience in the industry, as well as his history with the company — he has been part of the firm since 1989.
"Rajesh Gopinathan was the key person in making TCS a super execution company with top-notch corporate governance. However, I believe there will be no fundamental change as K Krithivasan has been with the company since 1989 and was the BFSI head, so he has a prominent hold on the business verticals. However, the stock's sentiment may get impacted negatively for the next few days," Omkar Tanksale of Axis Securities told CNBC-TV18.
According to market expert Prakash Diwan, "K Krithivasan is a person who is not coming from an external environment. He is someone who understands the organisation, and that makes continuity absolutely non-negotiable in this case."