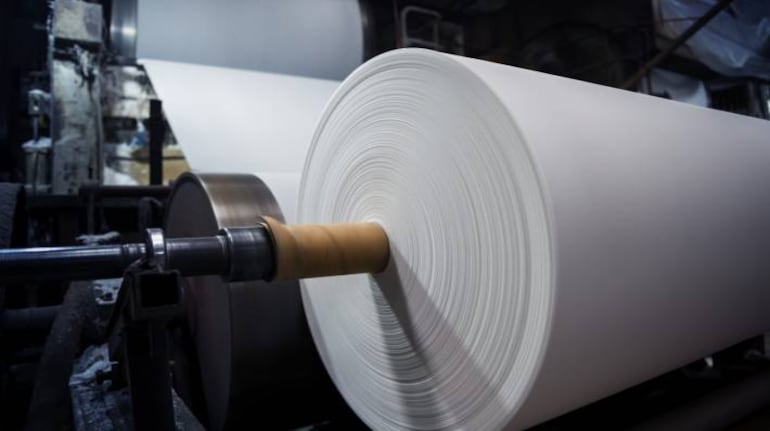 Representative Image
stock widget
stock widget
If you had invested in shares of paper companies two years back, you are probably sitting on 2x or 3x returns. The stocks staged a stunning rally as the re-opening theme played out and single-use plastics were banned by the government last year. But, the stocks have been in consolidation phase since September 2022 and those massive returns might have now shrunk by 10-15 percent.
Last year, paper companies also took multiple price hikes to the tune of Rs 5,000 a tonne for some grades, to offset rising costs of production, logistics and chemicals. This also buoyed sentiments for paper stocks.
Now, the industry is staring at the risk of rising imports as global demand-supply dynamics are set to change.
Also Read: RS Sodhi roped in by Reliance Retail to spearhead grocery business: Report
First, the domestic scenario
"In Q4 FY23, demand for uncoated paper, which is used for printing and writing, improved to above pre-COVID levels. Prices also remained stable in the quarter with small hikes. Dealers expect prices to remain firm as incremental demand comes in from National Education Policy from Q2 FY24 onwards," said Saurabh Ginodia, Sr Vice President, SMIFS, a research-based financial services firm.
Then, there is packaging paperboard, which is a high-growth segment. According to Haitong Securities, prices in this segment fell from Rs 80/kg in December 2022 to Rs 72-73/kg in January-February 2023 and climbed back to Rs 77/kg in March.
"When the plastic ban was announced, demand in the board segment had topped pre-Covid levels. But now, it has moderated. The plastic ban remains a structural opportunity, but it will take time to play out completely," said an industry expert on condition of anonymity.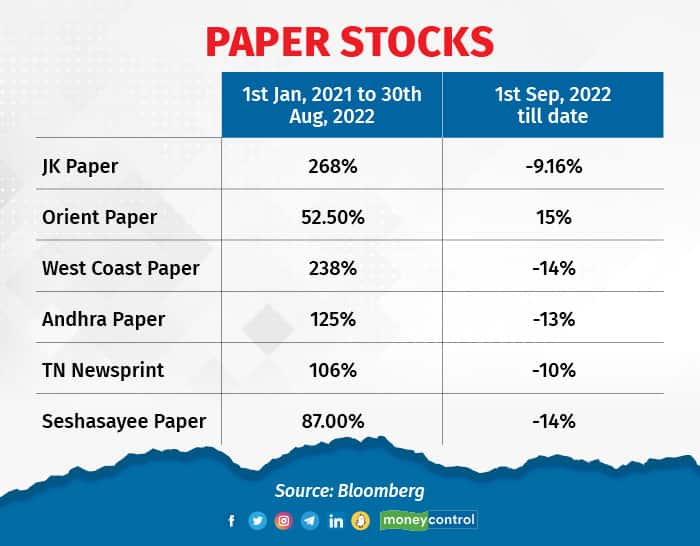 Risks from international markets
In December 2022, Bloomberg reported that global demand for packaging paper was showing weakness for the first time since 2020. Much of the fall in demand was because of the effect of inflation on consumer wallets, which in turn affected the retail and apparel industry.
Meanwhile, new pulping capacities have been added in countries like Brazil, Uruguay and China, which will become operational in this calendar year. "With softness in global demand but pulping capacities increasing, global pulp prices will definitely come down. This may lead to an increase in imports into India as the large domestic paper companies here are mostly backwards integrated," Ginodia said.
Essentially, paper companies in India use pulp from their own plantations. So, their cost of production will not come down compared to global paper companies. In such a scenario, analysts fear that importing paper to meet domestic demand will become cheaper.
The aforementioned industry expert also shares this fear. "Paper companies were enjoying high realisations last year. But now, imports might become cheaper while the cost of manufacturing for backwards-integrated companies will remain the same. So, the advantage is getting lost," he explained.
Also Read: Three mid-cap IT stocks charge up D-Street bulls in the run-up to Q4 earnings
As per reports, India's imports of paper and paper products jumped 43 percent in FY22. Meanwhile, exports have largely remained stable. "Export was never a big focus for the writing and printing segment because domestic demand itself was quite high," added the expert.
Haitong Securities expects the biggest player JK Paper's realisation to fall from Rs 85/kg in Q3 FY23 to Rs 75/kg by Q3 FY24.
Outlook for stocks
Of course, there are many uncertainties. For instance, the government has been ramping up scrutiny on paper imports, especially from China, by imposing anti-dumping duties and launching a monitoring system. This is to further the 'Make in India' and 'Aatmanirbhar Bharat' initiatives.
"That said, the current high margin may not sustain for paper companies. We may see margin moderation from H2 FY24. Paper stocks may remain sideways," according to Ginodia.
From a technical perspective, Rs 345-350 level has acted as a strong support base for JK Paper for the past nine months. "Only a weekly close above Rs 409 could lead to higher targets," according to AR Ramachandran of Tips2trades. Meanwhile, Anuj Dixit of Sovereign Global believes the immediate resistance for JK Paper is in the Rs 395-400 zone.
For Orient Paper, Dixit says, "Rs 34 is the major support for the scrip. Till the time this support holds, the medium-term target can be Rs 53-55." Ramachandran believes a weekly close above Rs 40 will indicate bullish signals.
All in all, the industry expert says that his outlook for FY24 would be 'cautiously optimistic'.
Disclaimer: The views and investment tips expressed by investment experts on Moneycontrol.com are their own and not those of the website or its management. Moneycontrol.com advises users to check with certified experts before taking any investment decisions.