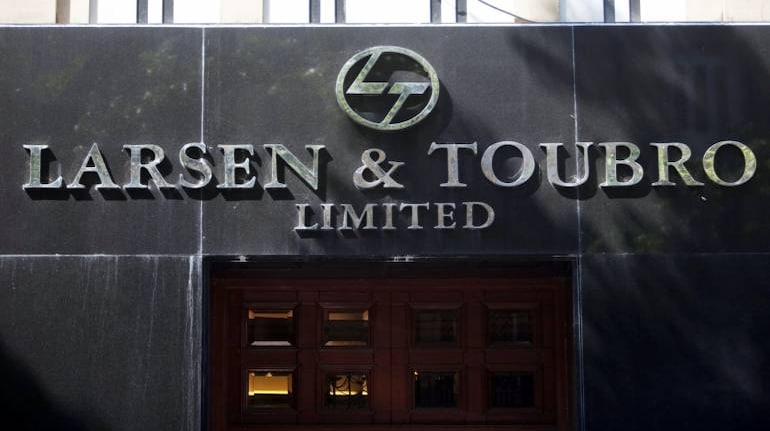 Concerns over L&T's order flows pre and post elections appear redundant: Jefferies
stock widget
stock widget
With the National Elections in May 2024, investors appear concerned about the pre-election impact on L&T's order flow and share price.
The company has seen a strong growth of 30 percent YoY in the first nine months of FY23.
Jefferies believes L&T is in a sweet spot where both domestic and Middle East businesses have a good outlook. This is keeping in mind that Rs 98 billion is the needed announcements, assuming 50 percent of orders is unannounced and there is another month to go.
Pre-election impact worry
The concern is because National elections in India are slated for May 2024. Election code of conduct requires no material decisions at the Centre level should be taken six months prior to elections which implies Centre's order flow will come to a near halt from November 2023.
Read more | Bernstein starts coverage on Delhivery with 'market-perform' rating, sees 11% upside
Contrary to the popular belief, L&T's order flow rose by double-digits in the last three pre-election-year periods. Domestic orders were the dominant share while overseas proportion rose in two of the three periods, Jefferies highlighted.
The brokerage firm believes the possible reasons are embargo does not apply to orders awarded by centre PSUs and States that are not going into elections, sector and client diversification, and higher overseas contribution. It sees order flow in FY24 to be frontended as Q4 might see some slowdown as seen in FY09 and FY14.
Pre- and Post-election trend in L&T shares
"Share price has held up into elections & been muted post," Jefferies said. Pre-election headline announcements on potential road, railways, ports capacity expansion is news flow that helps capex-linked stocks. Post elections, stocks tend to have a more muted performance, it added.
This was visible in L&T shares as well which gave more than 12 percent in the one year after 2014 elections and a negative return of 13 percent in the one year after 2019 elections. FY09 was an exceptional period as Lehman led to a sharp correction across stocks in 2008 and reversal in 2009 as markets recovered.
Base, Bull & Bear case
According to the foreign brokerage firm, orders worth Rs 258 billion announced for the March quarter to date should see L&T comfortably meeting upper end of its 12-15 percent YoY order flow guidance for FY23, with a possibility of beating also.
Read more | Allcargo Logistics tumbles 29% as it trades ex-spinoff
The brokerage firm's base case has built in 15 percent YoY order flow growth in FY24. It believes margins could also positively surprise in FY24 as execution continues to ramp-up and as commodity prices have cooled off from the peak.
The brokerage firm said valuations point to re-rating in historical context and has maintained its 'buy' rating on the EPC major's stock with a target price of Rs 2,650. The base case scenario also includes rising share of domestic execution backed by orders picked up in the past two years which offers margin comfort.
Meanwhile, the bull case scenario has a target price of Rs 3,000 while the bear case target price is set at Rs 1,700. Middle East margin contraction which is factored in does not come through in case of better margin order flow which could trigger the bull case, while domestic order flow not materialising and margin contraction being higher than anticipated on Middle East execution could lead to more downside in the stock.